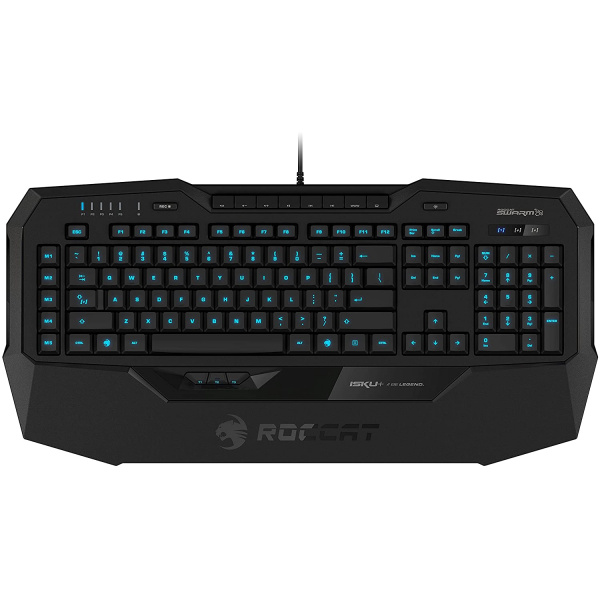 ROCCAT (ROC-12-771) ISKU+ , GAMING KEYBOARD
ROCCAT (ROC-12-771) ISKU+ , GAMING KEYBOARD
Light 'EM up thanks to its off-white UV-coated keys and its extreme ice Blue backlighting in 6 adjustable brightness levels, The Isku+ makes it easy to always hit the right key, even in low lighting
Easy-shift[+] technology ROCCAT breakthrough Easy-Shift[+] technology means each button has more winning-edge value with a secondary programmable function
Combine devices with ROCCAT talk ROCCAT talk lets your compatible ROCCAT Gaming devices join forces. ROCCAT talk lets you take advantage of our exclusive Easy-Shift[+] technology like never before
Get your thumbs into the fight our ROCCAT designers and engineers put three individually-programmable thumbster macro keys right below the Isku's spacebar
ROCCAT SWARM is the software incarnation of ROCCAT Future ready philosophy.
It's the next-gen system that keeps on top All games, apps in one place.
Γνώμες πελατών
Δεν υπάρχουν αξιολογήσεις για το προϊόν ακόμη.